Supervisory and mid-management levels
Course Duration2 to 3 days
Course Start---
Instructor---
Description
These levels provide the core of any business, as such the IEMS aim to provide vocational and academically routed Programmes linked with a Continuous Professional Development (CPD) award where necessary. The Programmes below are our planned Programmes, however, the IEMS will provide bespoke Programmes where required and on request. Also refer to 'Specialist Programmes'
What will you learn
Section 1

Train the Trainer Programmes specifically aimed at the above operational Programmes.

Section 2

5 Star Customer experience skills.

Section 3

Performance Management and Motivation.

Section 4

Business Writing Skills.

Section 5

Frontline Leading and Managing.
Section 1
Train the Trainer programme aimed at Operational Staff
The aim of this train the trainer course is designed for workplaces that need trainers that will hit the ground running as soon as possible. This is not a box ticking exercise for passing assessments, this Train the Trainer Training programme is designed to benefit employees that are being asked to deliver training in the workplace. Participants learn about learning needs, planning and developing different types of training, delivering and assessing the success of the training
Planning and delivering training
How to communicate one's message effectively
Develop techniques to engage trainees
How to assess and validate what has been taught
Pre and post course evaluation forms the importance of
Those attending this programme will have gained sufficient knowledge to work effectively as a trainer within a busy operational environment and understand the barriers that exist with various types of nationalities and competence levels.
Section 2
5 Star Customer Service
The success of any business - however large or small - is directly related to your customer service delivery. This engaging, interactive, fun, motivational one day Customer Service programme is designed to provide participants with the skills to deliver outstanding customer service – aiming for 5 Star Customer Service.
To provide Participants with a level of understanding of the importance of the Customer to the business outcomes and the objectives of the organization and in particular
What is Customer Service
The Objectives of Customer Focus
Understanding Customer Expectations
Develop relationship with customers – both internal and external
Communication
Listening skills
Questioning skills
Problem identification and generating solutions for the customers' needs.
Developing a strategy for ongoing development of the level of Customer Service delivery
The benefits to Participants of this programme are that they will:

Learn the value of the customer as they directly relate to the objectives of the organization.
Understand the value of having a clearly defined customer focus
Understand the importance of Listening to the Customer
Understand strategies for dealing with difficult situations – to get the best results
Understand how to make proactive customer-focus a priority
Understand the principles of a concept of 5 Star Customer Service
Be able to develop a plan for improved customer service with clearly stated and achievable objectives.
Section 3
Performance Management and Motivation
Performance management and effective performance conversations play and integral part to the successful delivery of organizations outcomes. Managing performance enables managers to ensure that the organizational objectives are being met, by following a structured, formal - as well as informal - process managers can adjust, improve, refine, monitor and manage performance in relation to the desired outcomes.
As a result of this course participants will

Understand and be able to demonstrate skills for conducting what are often seen as 'difficult' conversations.
Understand the role of Performance Management in driving organizational objectives
Understand the principles and the psychology of motivation
Understand the importance of KPI's in delivering specific of performance outcomes
Understand how to set up the Performance Appraisal process
Be able to effectively conduct a Performance Appraisal feedback/reporting session to staff
Understand the value of Performance Coaching in lifting performance
Understand and will have practiced the GROW coaching process
Understand how to develop a performance coaching plan
Be able to help staff develop a Personal Development Plan relayed to performance improvement and achieving KPI's
This two-day, highly interactive course will give participants a thorough understanding of how to manage – and lift – performance in their staff. The elements of coaching, motivating, building and supporting a performance culture will be key elements in this presentation
Section 4
Business Writing Skills
This is a two-full day interactive and practical programme that will equip delegates with the skills to be able to communicate using writing skills that enhance the ability to be effective, write clearly and simply and appropriately.
The objectives of the programme are to build skills and knowledge in and around:
Introduction to business writing
Why we need to write effectively
Avoiding the common errors and pitfalls in written communication
Writing effective emails
Writing CVs and Resumes
Writing proposals
Those attending this programme will have gained sufficient knowledge to write more effectively within a business environment whether that is government, non-profit, private organizations large or small. Delegates are required to bring a laptop to this course to complete the exercises and activities of the programme
Section 5
Frontline Leading and Managing
Leadership and managing skills are critical to productivity and performance. This programme is designed for front line managers and emerging leaders
The role of the Manager
Interpersonal skills for Managers
Recognizing and honouring and working with a difference
Identifying and working personality types through the Myers Briggs Type Indicator
Understanding and working with interpersonal flexibility
The programme will emphasize the skills required as a front-line manager with a visionary route provided for emerging leaders; as such participants will be given activities based on the learning of each day. Following attendance delegates will receive weekly emails with tips and reminders for 52 weeks
Reviews
---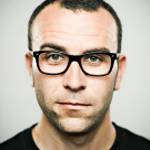 Admin – April 03, 2019:
Sed eget turpis a pede tempor malesuada. Vivamus quis mi at leo pulvinar hendrerit. Cum sociis natoque penatibus et magnis dis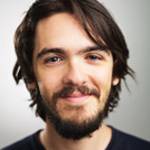 Ahsan – April 01, 2019:
Sed eget turpis a pede tempor malesuada. Vivamus quis mi at leo pulvinar hendrerit. Cum sociis natoque penatibus et magnis dis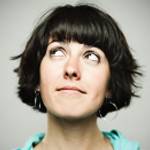 Sara – March 31, 2019:
Sed eget turpis a pede tempor malesuada. Vivamus quis mi at leo pulvinar hendrerit. Cum sociis natoque penatibus et magnis dis